Dr. Hooker's team | Dr. McElroy's Team | Hygienist Team
We recognize that all our patients are unique and deserve to receive dental care that reflects their individual needs. Our experienced and talented dental team is committed to working with you and your family to create a comfortable, stress-free, and rewarding dental experience every time you visit our practice.
We are pleased to welcome you and your family, and we look forward to working with you.
Dr. Hooker's team
---

Amanda
Certified Dental Assistant
I spend my time assisting Dr. Hooker and making my patients feel comfortable in the dental chair. Getting to know each patient on a personal level and being able to help them maintain their beautiful smiles is one of the highlights of my job. It is especially rewarding when a patient compliments the treatment you have completed for them and they tell you how happy they are!
My boyfriend and I do a different adventure every weekend. It may be a hike up to the trestle at Goldstream Park or a weekend getaway to Vancouver for a concert or a Canucks game. We also have a cat named Fletcher. He is a polydactyl, which means he has thumbs on his front paws!

Liz
Certified Dental Assistant
I became part of the Oak Bay Dental Centre team in spring of 2017 after graduating from Camosun College. Every day is different and presents new challenges. All the unique people I meet make it exciting .I enjoy assisting Dr. Hooker and working with children teaching them how to care for their teeth. I also love my team, whether they're making me laugh out loud or lending me a hand when I need it. They're like my second family!
I am a very active person and enjoy any kind of fitness, followed by any kind of chocolate treat! My favourite activity right now is walking or playing with my new family member, a Béarnaise-poodle cross.

Sonia
Receptionist
I began working in dentistry in 2014 as both a certified dental assistant and a receptionist. My job here with Dr. Hooker gives me the chance to really get to know our patients while providing great customer service and patient care. I enjoy the relationships I've created with our family of patients, as well as my coworkers. Our office has such a wonderful, family-focused environment, and I feel fortunate to be a part of it.
I am married with two amazing boys. When I'm not at work, I love to cook, spend time with my family, and read.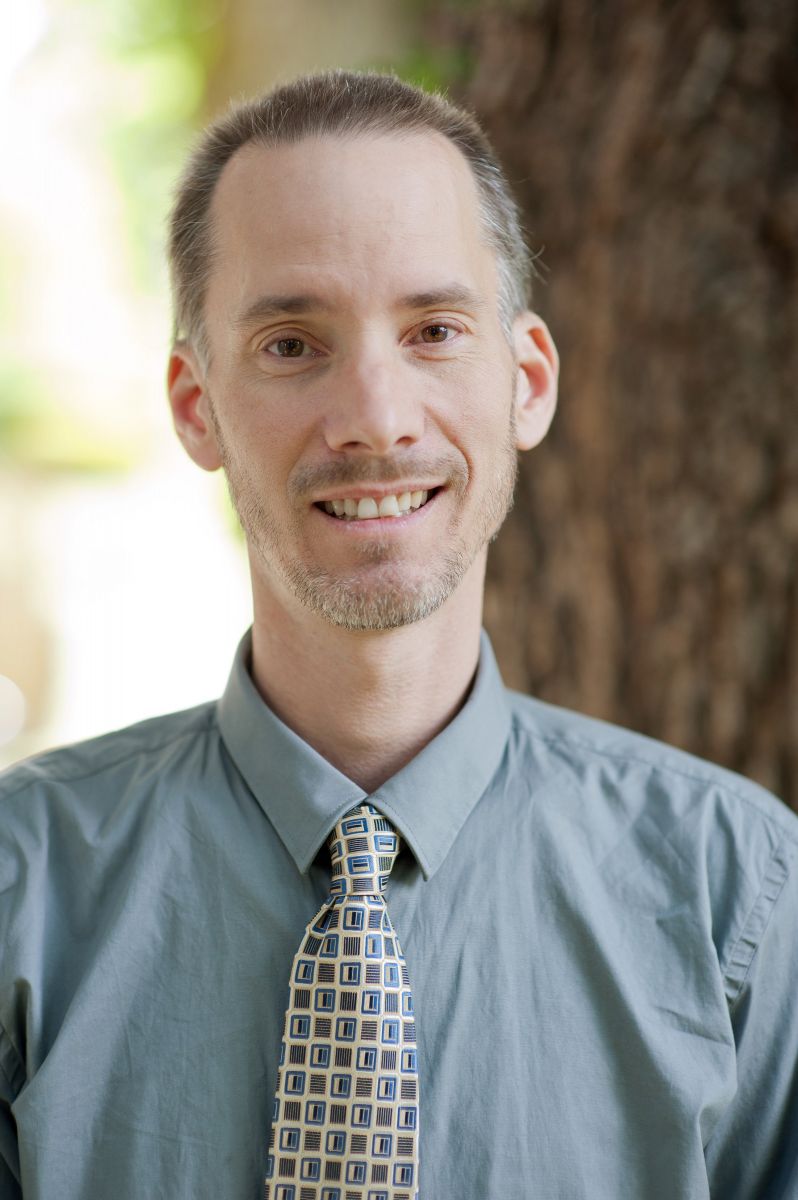 Dr. David Calcott
I am originally from Ontario, having lived most of my life in Windsor. But the past ten years have been spent in Barrie (just north of Toronto). Living in Barrie gave me the chance to spend time enjoying my cottage in the Haliburton Highlands. It was here that I developed my appreciation for the outdoors, including boating, hiking, swimming and kayaking. Now on Vancouver Island, I look forward to embracing the outdoor lifestyle and taking advantage of everything the island has to offer.
I graduated from the University of Western Ontario (London) in Zoology. From there, I continued on to dental school in Michigan at the University of Detroit Mercy. I have my board certification in both Canada and the U.S. I was a dentist for ten years in Ontario, in the town of Alliston, a great community with a small town feel that I really enjoyed. During my time there I was able to establish lasting friendships with many of the families in the practice.
Having visited Vancouver once and also hearing so many great stories, I decided to relocate to Vancouver Island. Now here, I hope to become part of the community and look forward to treating the dental needs in a kind and compassionate manner for many years to come. I enjoy all aspects of dentistry as well as caring for people of all ages. I look forward to meeting you, thank you for your trust and choosing us for your dental needs.
Dr. McElroy's team
---

Tina
Certified Dental Assistant
I am one of Dr. McElroy's dental assistants and work with many of the children in our office. I graduated from Camosun College and began my dental career at Oak Bay Dental in 2008. When with a patient, I am very focused on their needs and gentle in all the care I provide, especially when it comes to our younger patients. I love when a child comes in for the first time and I am able to introduce them to dentistry in a positive way. It is very rewarding to see them smiling and laughing in the dental chair.
I enjoy being outdoors, especially exploring new beaches and hiking all over the island. I love playing baseball in spring and summer and spending time laughing and cooking with friends.

Bernie
Certified Dental Assistant
I assist Dr. McElroy during restorative procedures and try to be gentle and caring while having fun and making patients comfortable. I find it very fulfilling to make personal connections with patients while also improving their oral health and appearance. I love working with my doctor and the rest of our team because of the positive vibe in our office and the high quality of progressive dentistry we offer. Our group of doctors and staff feel like a family to me; they are a caring, dedicated, and fun group of people to work with.
When I'm not at work, I enjoy cooking, boating, taking fitness classes, and spending time with friends and family.

Gwen
Receptionist for Dr. McElroy
I began my profession in dentistry as a CDA in 1980, practicing in British Columbia, Alberta, and New Brunswick at various points throughout my career. After 18 years, I switched my focus to dental reception. As Dr. McElroy's receptionist, I help our patients feel comfortable by warmly greeting them and scheduling their appointments. When I'm not in the office, I enjoy nature and going for hikes. I also love learning new skills, being creative, and sewing.
Hygienist Team
---
Ruchy
Dental Hygienist
I provide all my patients with the best preventive hygiene care while giving them the education they need to keep their smile healthy. Originally trained in India as a dentist, I moved to Canada to join my husband. Camosum College offered me an opportunity to focus on the preventive aspect of dental care. I love being a hygienist and working with my dental team at Oak Bay Dental Centre. In my free time I enjoy cooking with my husband and international travel.

Rachel
Dental Hygienist
My number-one goal is to make my patients feel comfortable while addressing all their dental concerns. I like to take the time to get to know my patients to ensure that they always have a positive experience at our office. Hearing that coming to the dentist wasn't so bad makes my day! Since joining this office in 2010, I've learned so much from the doctors and have had so much fun while doing it. Our office is always filled with laughter!
I enjoy renovating my home, gardening, traveling, and anything to do with food!
Natasha
Registered Dental Hygienist
I love dentistry, mostly because I get to work with so many interesting people every day. While it's my job to provide education on oral health and preventive care to teeth and gums, what I really enjoy is interacting with my patients and learning about their lives outside our office. I also love this dental practice because we work so well together to provide optimal and individualized care for our patients and have fun doing it!
I was born and raised in Victoria and married my wonderful, supportive husband in the summer of 2016. I enjoy being outdoors and spending time with family and friends.

Ayeh
Registered Dental Hygienist
I like to take the time to get to know my patients to ensure that they always have a positive experience at our office. Hearing that coming to the dentist wasn't so bad makes my day! Since joining this office in 2011, I've learned so much from the doctors and have had so much fun while doing it! Our office is always filled with laughter!
In addition to smiling, food, fashion, sports, and my cat Pepper are some of my favorite things!